While the National Institutes of Health (NIH) funds vital basic academic research, globally, it's the private sector driving applied research and development of new medications.
Private companies and investors spend five times what the U.S. federal government does every year on basic medical research.
Drug innovators use government research to spur applied R&D to create actual treatments for patients in need.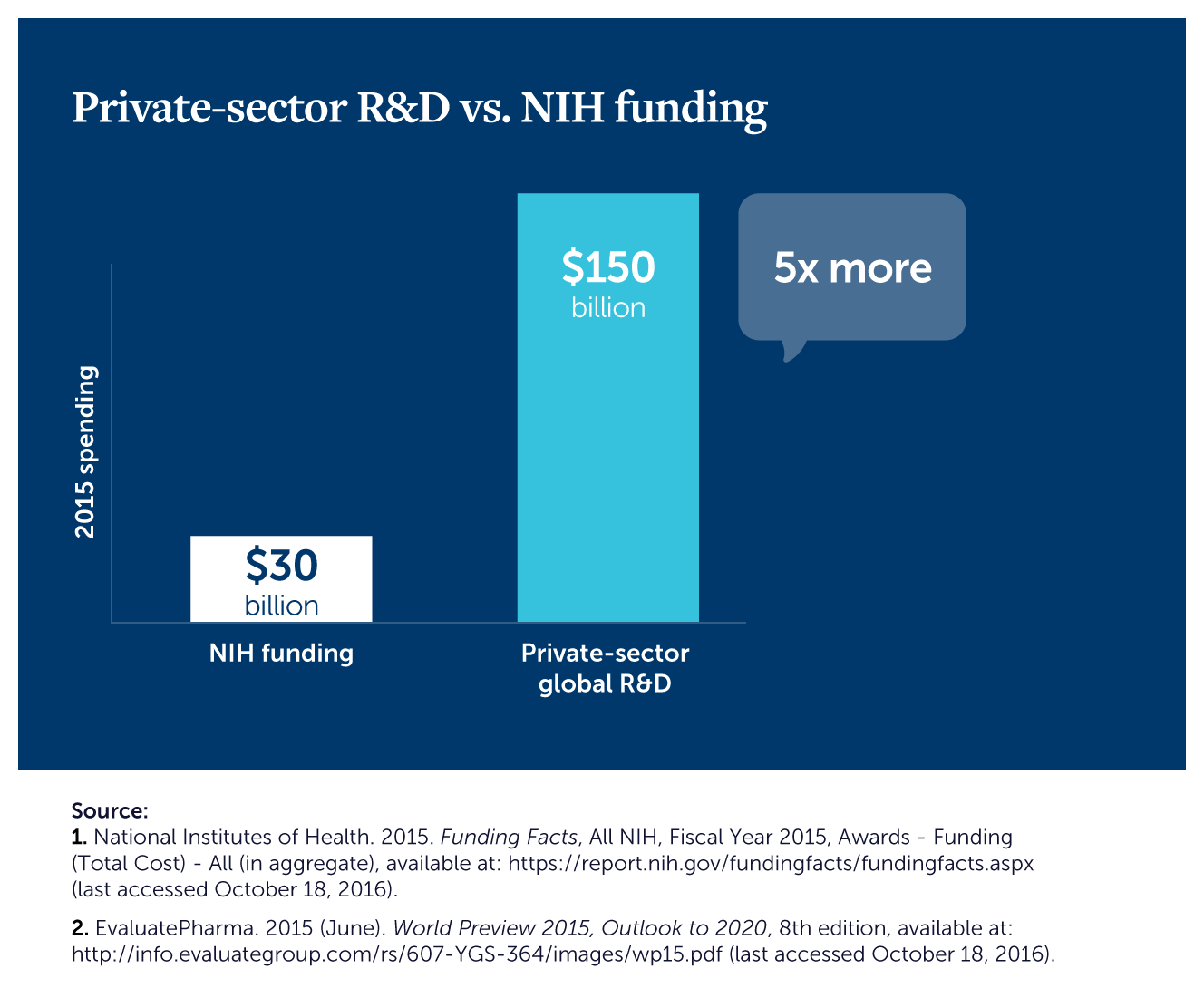 In fact, the U.S. biopharmaceutical industry puts more of its revenues back into researching and developing the next generation of innovative products than any other industry.