Private and Public R&D Financing
The government and taxpayers are footing the bill for drug development, through agencies like the NIH and grants to universities, and drug companies are simply reaping the profits by marketing the drugs.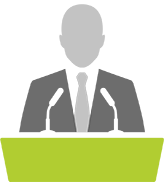 Elected Official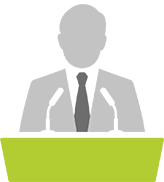 Elected Official
The NIH funds extremely important work, but it's primarily basic research that helps to identify potential therapeutic avenues.  It's the privately-funded biotechnology industry that conducts the applied R&D to develop actual therapeutic compounds and prove they are safe and effective, and ultimately commercializes these innovative therapies for patient use.
As noted by the authors of a recent white paper from the Tufts University School of medicine, "While the basic science underpinning the key disciplines  needed to discover and develop drugs is often initiated in academia, it is primarily the biopharmaceutical industry where the crucial disciplines of medicinal chemistry, process chemistry and formulation, drug metabolism and pharmacokinetics, and safety sciences are practiced at a scale and level of integration necessary in order to bring a new medicine to the patients that need them."
Furthermore, private R&D spending vastly outstrips government-funded research:
Large biopharmaceutical companies spent an estimated $70 billion in R&D in 2016, versus the NIH's $32 billion budget (not all of which funds actual research).
Total biotech/pharma global R&D investment in 2015 was approximately $150 billion.
Over the 2000-2016 period (in constant dollars), R&D spending increased 132% within the private sector, but only 31% for the NIH.
Additional Reading & Resources